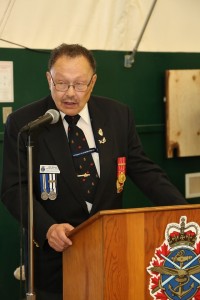 In 1990, Bill Wilson decided to create a Sea Cadet corps in Kanata to address the growing need to fill the gap in one of the fastest growing suburbs of the country. A small group of CIC officers that were not attached to any existing corps were recruited, and its charter was granted. Training commenced in September 1992.
The corps operated its training out of Katimavik Elementary Public School for the first half of its inaugural training year, then moved to A.Y. Jackson Secondary School in January of 1993. During the corps' four-year stay there, the ship's company grew to over sixty cadets and had a full complement of band, drill and sail training.
After a brief stint at Earl of March Secondary School during the 1996-97 training year the corps moved to Connaught Range and Primary Training Centre, operating out of the offices of the army cadet camp, and utilizing the Range Control building for drill and nearby portables for classroom training. In 1999, RCSCC Centurion moved into its present location in the new Cadet Training Building at 5 Brouillette Boulevard.
During the summer of 2006 the corps acquired its own portable and moved the LHQ (local headquarters) to its new home. The corps has been sailing for many years and has participated in numerous flotilla competitions, winning several trophies and provincial awards.